Dogs, like humans, love to be loved and what better way to do that than by buying them birthday gifts? Treats, toys, tap shoes; the list goes on!
Okay, okay. I admit, tap shoes might not be the best choice. But the list truly is longer than you would think. I think it is a very good idea to get your furry friend some birthday gifts to celebrate their special day. They deserve a bit of celebration just as much as the next land mammal. Anyway, without further ado, let's get into the list.
Treats
Starting with the obvious, treats. Dog loves treats. For that reason, they make a great option for birthday gifts. Most supermarket's carry their own brand/range of dog treats, meaning their are plenty of options to fit plenty of budgets. Personally, i always buy treats for MY pets from Lidl, BnM or HomeBargains. They love them all the same, so don't feel ashamed going for the cheaper options.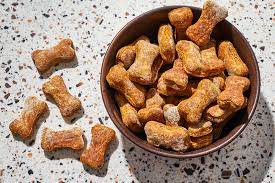 Another benefit of treats beside a hound's inherent love for them is their dental benefits. Get your pooch some dentastix and bob's your uncle, fanny's your aunt: you've got a great gift that will also clean their teeth!
Toys
Yet again an obvious choice, get your doggie some new toys. From balls and soft toys to ropes and tugging games; they love the lot. Now of course, every dog is different and their tastes unique. I'm assuming, however, that you know your own dog and can pick their favourite toys out. Once again their are plenty of options to fit every budget, so don't stress about spending heaps of cash.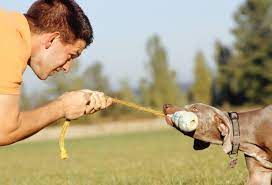 On the theme of side benefits for these gift ideas, toys are a great way to spend time with your dog and give them some much needed social time. And who doesn't love playing with dogs?!
Baked goods
This may sound strange, but hear me out. It is possible to bake your dog a lovely cake or biscuit that is entirely safe for them to eat! This has the added bonus of being more unique than any store-bought treat or toys, and i will link some good recipes I've found myself below:
A 2 layer cake frosted with fluffy "buttercream" from recipetineats 
Spoiled Dog Cake Recipe from 'love from the oven' 
A dog birthday cake from the recipe critic 
A walk or day trip
Now of course, i don't just mean any old walk round the block. Think about your dog's favourite place. Where do they get the most excited to go, what get's their tail wagging more than anywhere else?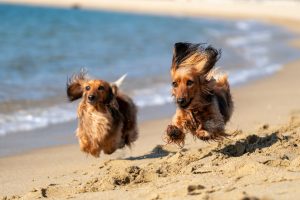 Maybe even a nice trip to the beach! Dogs can find many joy at the beach, from swimming in the sea and rolling around in the waves, to digging holes in the sand. You can enjoy a gentle game of frisbee or catch with your dog, or even just go for a nice walk if your dog is a old or even just lazy
I hope this blog has opened your eyes to the possibilities, and saved you from a potential birthday disaster of forgotten gifts and heartbroken pups!
Extra information
Animal-Club provides animal parties or animal handling workshops. You will be able to see, learn and interact with many wonderful animals with the help of our presenters. Our mobile zoo has many friendly animals such as rabbits, tarantulas, geckos, vinegaroons and more, perfect for an animal party. We can also come over to your school for an animal school visit or arrange for an animal workshop with us where the children can learn about looking after animals and animal behaviour, and have fun too.