Bristol Bay, Alaska is home to a wide range of Arctic Wildlife which includes brown and black bears, wolves, shales, trout and the famous sockeye salmon. It supplies 40% of the globe's sockeye salmon to people around the world. Recently, plans of developing a mine (Pebble Mine) can change everything in the region. This includes the impact the mines will have on people who earn a livelihood through fisheries. At this time, the Bay is a source of sustainable jobs and a crucial part of the economy. But it may suffer irreparable damage if the mines are developed.
How will the Pebble Mine impact life around the region?
A two thousand feet deep pit will be dug by miners to extract gold and copper. Over 10 billion tons of rock is expected to be extracted and processed if the mine opens. It will be one of the largest open-pit mines in North America and will require 35 billion gallons of local water annually. Billions of gallons of mine waste will be produced which is intended to be housed in two tailing ponds. These tailing ponds will be spread over 1,00 acres and will be held by five dams. One of these dams will be taller than the Hoover Dam.
The plans for Pebble Mine are so extensive that they will forever transform the watershed and fisheries resources in the region. Wild salmon and trout fishery in Bristol Bay provides jobs to thousands of people residing in the 25 native villages in Alaska. The high numbers of salmon in the region support the population of grizzly bears, moose and estuarine birds as well.
Water quality in the Bristol Bay watershed is exceptionally high which makes it ideal for salmon production. Such water quality has deteriorated in most rivers of Canada and the USA because of resource extraction and human encroachment. The release of treated water from the Pebble Mine will alter the current composition of water and may lead to the destruction of life in these waters.
Another reason of concern is that the mines will be located in one of the active earthquake zones. Mining activity can further increase the risks and endanger the life of humans and animal species living in the region.
Can Pebble Mine Benefit the Economy?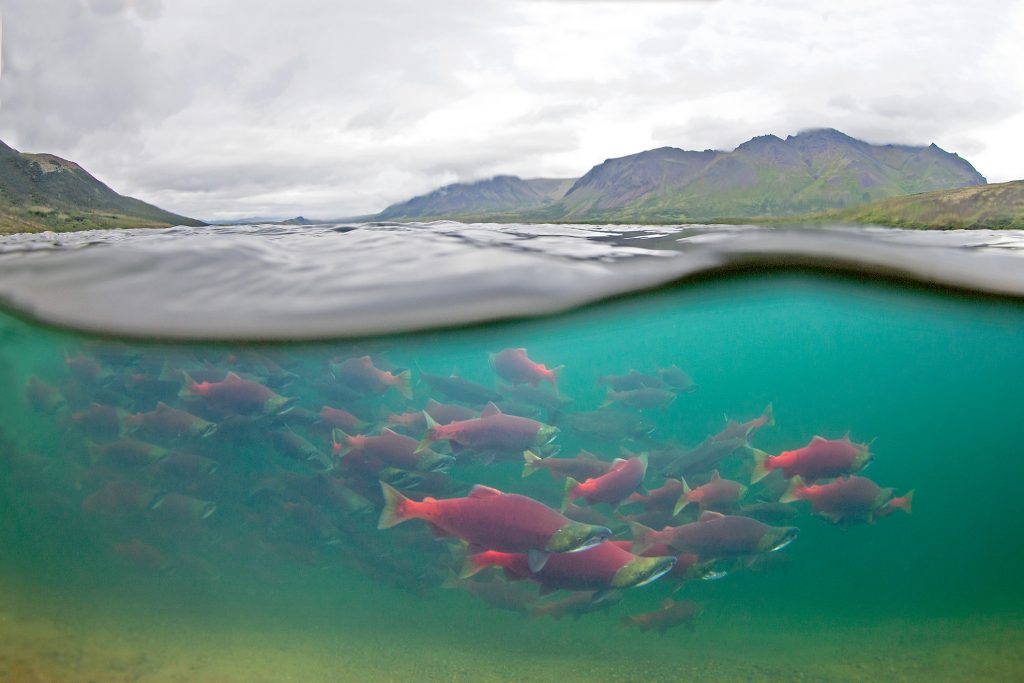 The biggest argument in favor of the mine is that it can positively impact the economy as the mine would significantly contribute towards the state revenue. Additionally, the mines will create several well-paying jobs and will provide the United States with domestic resources. It is also estimated that much of the environmental concerns can be reduced by using technologically advanced equipment and stringent regulations.
Wrapped around a series of controversies and political conflicts, Pebble Mine continues to be a topic of discussion for us. In many of our animal handling workshops, we may end up discussing about Pebble Mine as part of our wildlife conservation discussions.
Wildlife has suffered drastically because of human encroachment and resource extraction activities around the world. This is one of the reasons why Pebble Mine continues to face significant opposition from many residents of Alaska.
What can you do to spread awareness?
Many conservation efforts are limited because of low awareness. People can learn more about animals through an animal workshop or an animal school visit. Animal club holds animal workshops and animal parties to foster meaningful relationships between humans and animals. We encourage children as well as adults to participate in our animal handling workshops to better understand the animals. Many scary animals like snakes that may seem dangerous are often misunderstood. Through an animal school visit or an animal party we help children and adults learn to care for these animals. Consequently, we hope that this improved understanding of animals can reduce our negative impact on nature and improve wildlife conservation efforts.