Some of us have fond childhood memories while growing up with pets. They enriched our lives in different ways and you have always cherished these memoirs even as adults. Your pets do require special care and effort, but they shower you with unconditional love in return. They are definitely worth your time and care. Having pets around help in social and physical development and also makes us compassionate and kind. So, if your kid wants to have a pet then you should definitely consider giving them one. Here are some benefits of having a pet for a child.
Physical Activity
Children these days have become addicted to smartphones and laptops. Their lives have become sedentary, which deprives them of physical activities that are compulsory for their growth. Having pets around encourage them to play around with them. Kids definitely indulge in some activities when pets are around. In one of the researches, it was found that 54% of dog owners were able to receive the required physical exercise.
Love and Value of Relationships
Pets for children are their first best friends. They teach them how to establish a close bond of love. Interactions with pets help them to develop good social skills. Pets always exhibit unconditional love for the family members it stays with. They enjoy their company and show their love in their own way – they wag tails, cuddle, curl up close, or just sit close to you. They will want to follow you everywhere and are very emotional. The children learn from them and will always show empathy in situations.
 Boosts Confidence and Self-Esteem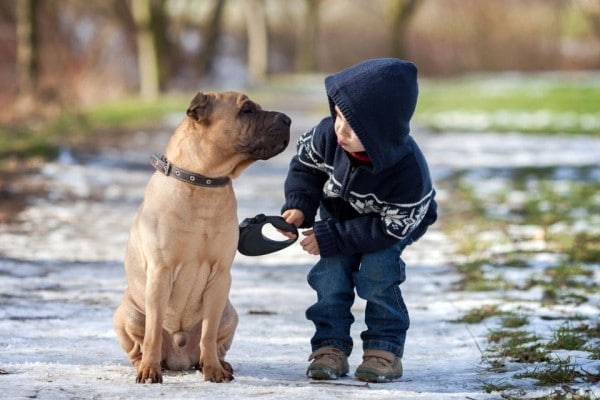 Children that care for pets feel less lonely and have greater self-esteem compared to kids that are brought up without any pets. Dogs and cats are known to have the highest level of reciprocation and interaction. Pets are known to offer psychological support. The children grow to become more confident with pets because they assist in the care regime of the pets, which develops a sense of accomplishment in them. This is no doubt one of the benefits of having a pet for a child.
Responsibility
Besides love, pets also need food, water, and regular grooming. Most of them need some sort of physical exercise and walks. Most children voluntarily ensure that their pet receives food, water, and other essentials on time. However, some may have to be guided by the parents. Children learn to take care of their pets and develop a sense of responsibility within them.
Good Health
Several researches show that children living with pets, especially dogs are exposed to fewer respiratory tract infections and ear infections. They also need lesser antibiotics as exposure to the animals at a very young age stimulates the immune system. The immune system of very young children is easily adjusted to bugs and allergens. They ultimately grow to develop good health.
If your child loves animals, then surprise them by having an animal party or call for our mobile zoo. You can call us for big events or a small birthday party. We have many beautiful animals that are accompanied by the presenters. Children and adults can interact with the animals and can learn more about them – it can be both fun and educational! Besides animal parties we also have animal handling workshop presenters have a show and present animals to the people around. In an animal workshop, children and adults can play with the animals under the supervision of the presenters. Animal Club is also famous for animal school visit where we adapt to the topic and the needs of the children – based on their age or the class in which they are studying.