There is a section of people in every society or city that care for animals more than the others. It was this care and love towards the animals that helped in enforcing various animal rights across the world. These rights keep the animals safe from cruel practices, which several people indulge in.
What is Animal Welfare
Animal welfare is treating animals responsibly if they are under your care and humanely, even if they are not a part of your family. Whether you have an animal as your pet or you are involved in the animal business (domestication/husbandry/agriculture), you must ensure that they are provided with proper shelter, healthy, safe, given medical aid when required, humanely handled and humanely slaughtered.
Why should you care about animal welfare?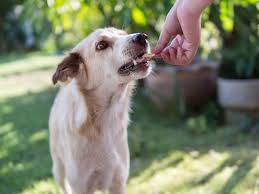 Animals especially our pets, are contributing members of and a part of the society we live it. They can be happy, feel pain, fear, and be stressed too. There are many other emotions they show when they are with us. Just as we love and care for our family members, we must also look out for our animals and ensure that they also get to lead a healthy, comfortable, and happy life.
All domesticated animals provide us with many so many things that are imperative for our survival, such as milk, meat, eggs, etc. Thus, we must provide them with food and freshwater, see to their medical needs, and give them a comfortable space to stay. It is our responsibility to see that they have a decent and quality life.
We look forward to remuneration and wages for the work we do. Animals cannot ask us for things instead, they make us happy by their presence or fulfill our need for various products. They deserve to be taken care of, and being humane and providing them with their basic needs of food, water and shelter are the least we can do for them.
There can be good and bad experiences with animals in our lives. But while they are with you – comfortable resting area, fresh water, and food, medical treatments, provision of proper facilities, etc. should always be given to the animals. Several countries have laws related to animal welfare and thus protect animal rights. However, laws must not govern you, being compassionate with these animals shows that you feel for these animals and respect all living beings – this is true animal welfare.
Animal Club keeps the animals protected, comfortable, and safe
At Animal Club, we take pride in keeping all our animals protected, comfortable, and safe.
You can call us for animal parties and our animals will pour life into your event or party. Your guests don't just get an opportunity to interact with the animals but also have a face painting and candy floss session. Schools can get in touch with us to arrange animal school visit or an animal workshop where the children can interact and learn about the animals. Our presenters would happily answer all questions asked about the animals. Animal Club has a mobile zoo with some friendly animals like rabbits, frogs, geckos, and many more. Whether you wish to have an animal party or an animal handling workshop you are going to love interacting with the pets from Animal Club. We always ensure the safety and comfort of our animals that are under our care.