For a long time, Madagascar has been an economically poor and politically unstable nation. When President Andry Rajoelina assumed office in January 2019, he envisioned a transformation for the country. One of the biggest sources of revenue for the government would have been tourism.
How has the pandemic impacted Madagascar's economy?
By using Madagascar's biodiversity, the government wanted to attract more tourists which can bring economic benefits for local communities. But COVID-19 brought in uncertainties which the government was not equipped to handle at this point. The government lost almost half a billion dollars in expected tourism revenue since January
With no more tourists, conservation efforts have become chaotic. As economic hardships begin to strike a country that is already fettered to poverty, protecting natural resources becomes a challenge. Even though the countries are easying travel restrictions worldwide, travelers are less eager to plan foreign visits.
How do fewer tourists in Madagascar threaten biodiversity?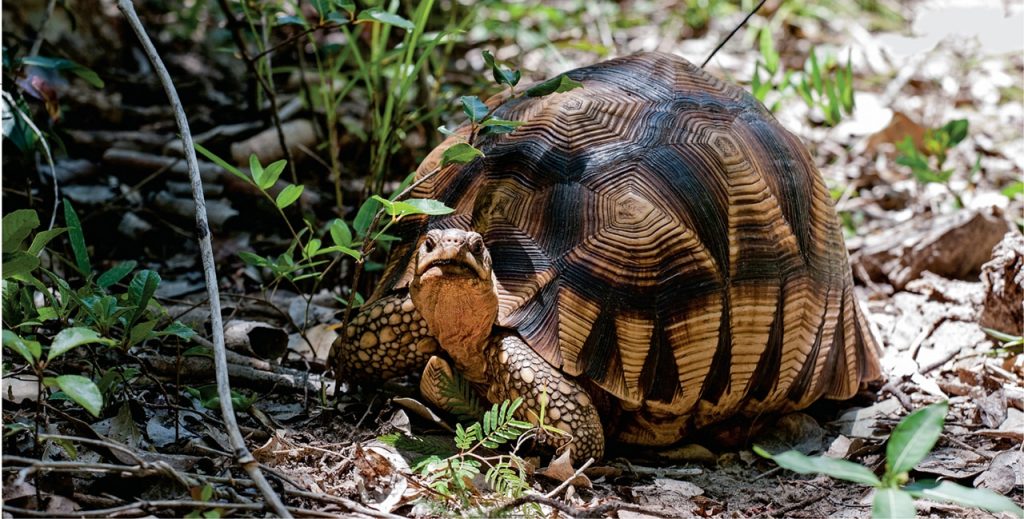 There are 144 protected areas in Madagascar covering approximately 17 million acres of land. Local, as well as international NGOs, manage 92 of these protected areas. A large chunk of funding for the protected areas comes from foreign too.
Most of the funds received by NGOs comes from France and Germany. Both of these countries have been deeply affected by COVID-19 and are predicting financial slowdown. As a result, funding is uncertain.
Without adequate funds, many communities will be caught in a financial crisis and may resort to illegal activities. Since the country is rich in natural resources, communities are likely to begin illegal poaching, lumbering and other activities. This is a direct result of a lack of revenue, with no tourists visiting the protected areas.
In addition to tourism, the country also saw a lot of interest from researchers. These researchers usually partnered with local NGOs and academic institutions for their work. Consequently, there was a high demand for local guides, translators, and drivers required for the research work.
All of this has come to a standstill too. Centre ValBio, an institution in Ranomafana National Park, had six study abroad programs in 2019 for researchers and students. Patricia Wright, professor at Stony Brook University in the U.S. who had helped in establishing the park, said that they had to cancel five of these programs for 2020.
Many NGOs have indefinitely suspended onsite activities in protected areas to avoid spreading infections to the communities. With regular program activities being carried out, NGOs are finding it difficult to pay salaries to the local staff. These local members played an important role in patrolling and protecting the areas. Without their presence in the regions, the instances of illegal activities in the protected areas are likely to increase.
Far reaching affects of COVID-19 around the world which affects Madagascar's protected areas
Many zoos around the world contribute towards the conservation of biodiversity in Madagascar. Every visitor in any of the participating zoos contributed towards the conservation of wildlife by organizations in Madagascar. The future of many programs in protected areas run by local and international NGOs seems to be bleak.
COVID-19 has created financial insecurity in communities and in organizations protecting Madagascar biodiversity. While the spread of infection is a fear, the spread of poverty is a deeper concern.
At Animal Club, we have regularly discussed the importance of wildlife conservation during animal handling workshops and animal school visits. We believe that we should educate children about animals and the importance of their existence. It helps them nurture stronger relationships with animals and nature. While an animal party is mostly about having fun, we try to find time to pass on educational information through such events too. An animal workshop or animal parties are a great way of bringing children closer to animals and helping them understand the vulnerabilities of these animals. We also offer mobile zoo which is great for events like birthday parties. You don't have to take the hassle of group traveling and let the kids at the party having an exotic animal experience at the same time.