Children are fascinated by animals. They always want a closer look at the squirrels in the park or to shake hands with the friendly neighborhood dog. Some children are just curious about pets, while others long to become pet parents. Here are a few ways to help kids connect with animals without getting a pet:
Animal parties
An animal party can be held to celebrate any occasion. Most of our animal parties are held for birthdays. Our team will arrange for a fun and exciting session, which will include animal handling. Our team always supervise the children during animal workshops.
All members of our team are professionals and experts in animal handling. They ensure that the children have a good time. We also try to cover some educational information for children through our sessions. In most cases, these are related to animal conservation.
Animal handling workshops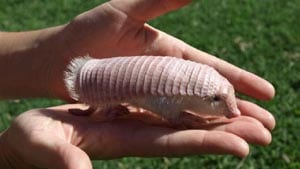 Children who love animals will love to interact with animals through animal handling workshops. These can be conducted for children in school or at your home. An animal handling workshop provides children with the first-hand experience of interacting with animals.
Many animals that we bring are from the wild who may have suffered habitat loss. We try to educate children about these animals and spread awareness about conservation through the workshop. Schools use animal handling workshops to encourage animal friendliness among the kids.
Animal school visits
Many schools arrange an animal school visit to help kids learn about animals and interact with them. The school specifies the animals they would like us to bring for the school visit. We typically work with a small number of students in one session. This allows for better interactions and helps us maintain decorum during the visit.
During an animal school visit, children may handle some of the animals. We encourage healthy interactions with animals to help children overcome the fear of animals. The school visit can also help in spreading awareness about the animals and conservation efforts.
Volunteering for dog walking
Older kids who would love to get a pet can be encouraged to volunteer for dog walking or pet sitting. By looking after a friend's or a neighbor's pet, the children will learn about the effort required for being a pet parent. For some children, it can be greater encouragement to get a pet, while others may find it too tedious.
This can be a step to help the children understand what it takes to have a pet at home. If you do not want to bring a pet home, then this can also be a way for children to spend time with pets.
Animal cafes
Recently, animal cafes have become very popular around the world. These cafes are an excellent place for children to interact with pet animals. There are lots of pet cafes in the UK where you can enjoy a meal, pet animals and even arrange an event with animals. Cat café in Liverpool also holds filmy nights for those interested in spending time with the in-house pets.
These animal cafes are an interesting way to have children interact with pets and encourage their connection with animals.
Farm schools
The number of farm schools in UK has been increasing year after year. It is mostly because parents are beginning to see the importance of having children stay connected with nature. Farm schools provide an amazing environment for children to develop in.
Kids learn in a natural environment where farming is seen as an important subject. This includes being around farm animals and taking care of them.